Tales of apparitions, outlaws and things unseen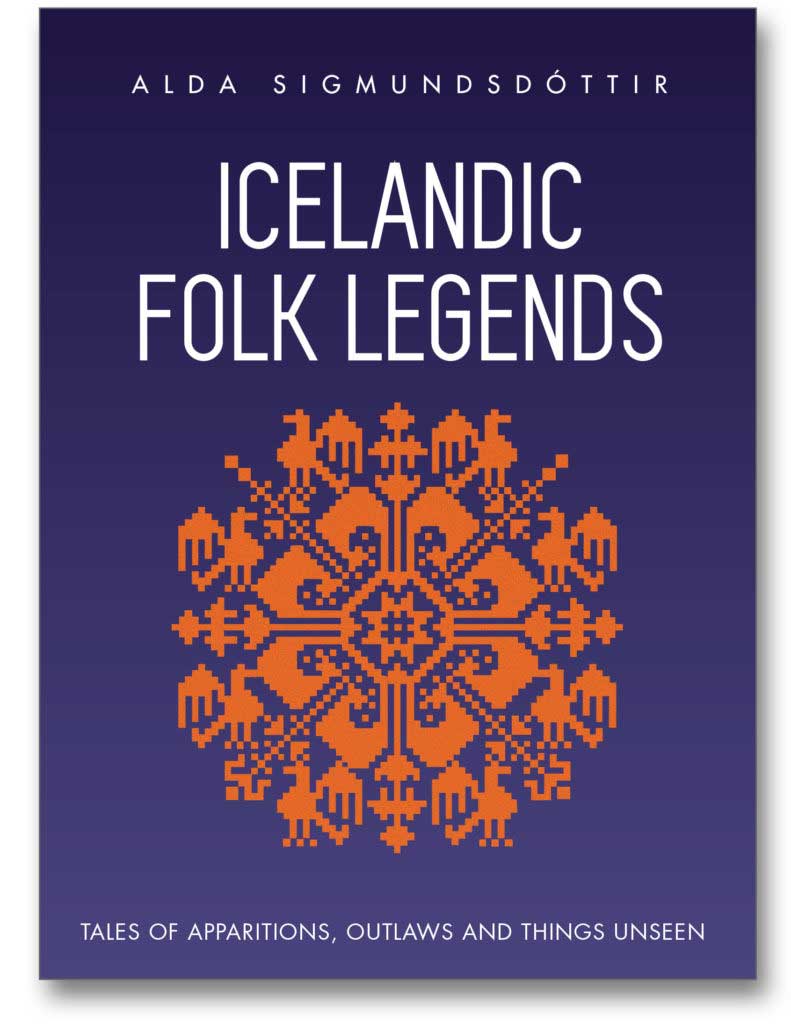 The Icelandic nation has a long and rich history of storytelling. Throughout centuries characterized by hardship, poverty and dark winters, the Icelanders kept their spirits high and moral values intact by telling each other stories. In this collection of 15 Icelandic folk legends, we get a glimpse of the world-view of the Icelanders in centuries past as they endeavored to understand and cope with the natural phenomena around them. There are stories of malicious ghosts, outlaws living in carved-out boulders, hidden people residing in grassy knolls, trolls that are tripped up by their own stupidity, and much more. In addition, there is one story exemplifying a fairy tale motif that scholars have discovered to be unique to Iceland: that of the good stepmother (The Story of Himinbjörg). Throughout we get a powerful sense of the Icelanders' beliefs, values and fears, as well as their strong need to cling to all that was pure and good.
Buy Icelandic Folk Legends:
Kindle
ePub
Paperback
Hardcover
What people are saying:
Icelandic Folk Legends is a vivid portrait of pre-20th century Iceland – as much in terms of living conditions and landscape as of imagination, values and belief. Part of its appeal is that the tales spring from the magical imagination that Iceland's varied and unforgiving landscape inspires. Beyond that, however, the questions they raise offer a fascinating window onto the values espoused by close-knit, rural communities as they struggle with the natural and supernatural forces that threaten their everyday lives. – Tobias Munthe, The Reykjavík Grapevine [full review]
On Amazon.com:
After I read "The Little Book of the Icelanders" & "The Little Book of the Icelanders in the Old Days" I was convinced of the wonderful writing skills of the author, so I also bought this book about the "Icelandic Folk Legends". In return I got a wonderful trip through Icelandic culture and I was able to link some myths to places I visited which made the reading even more enjoyable. I highly recommend this book to everyone who is interested in some historical background about Iceland or just wants to be carried away by these well written folk tales. – Annelies B.
Fantastic book— just what I expected. – merlyn
I'm a big fan of Alda's work, having purchased both Little Book of the Icelanders and her most recent Little Book of the Icelanders in the Old Days (which you should also go out and read if you haven't already). I picked up Icelandic Folk Legends expecting to love it as well, and I wasn't disappointed. Prefaced by an extremely helpful historical overview of myth in Iceland, these fifteen stories are tersely written, as is the style (and as Alda explains in the preface) but wonderfully expressed and brilliantly evocative. I suggest reading them out loud to yourself by candlelight for the best effect 🙂 – A Garcia
Short, sweet and packed with good stories. If you've read about Iceland, traveled to Iceland, or know anyone from Iceland, the legends in this book are totally unique. Best of all, the author gives a brief analysis of the stories explains the historical and cultural context. Totally unlike Grimm's fairytales and those of the European continent, Iceland's literature is a gem. – Helen B.F.
As an Icelander I enjoyed the way this book was presented and written. Non Icelanders will find this book to be entertaining as well as an insight into the culture. – Deke Dasilva