Little Books Publishing is a small press based in Reykjavík, Iceland. We publish books about Iceland in English, as well as French and German translations of some of our titles.
DAUGHTER
A Memoir
By Alda Sigmundsdóttir
Now also available as an audiobook!
For more information, reviews, and to read an excerpt, click here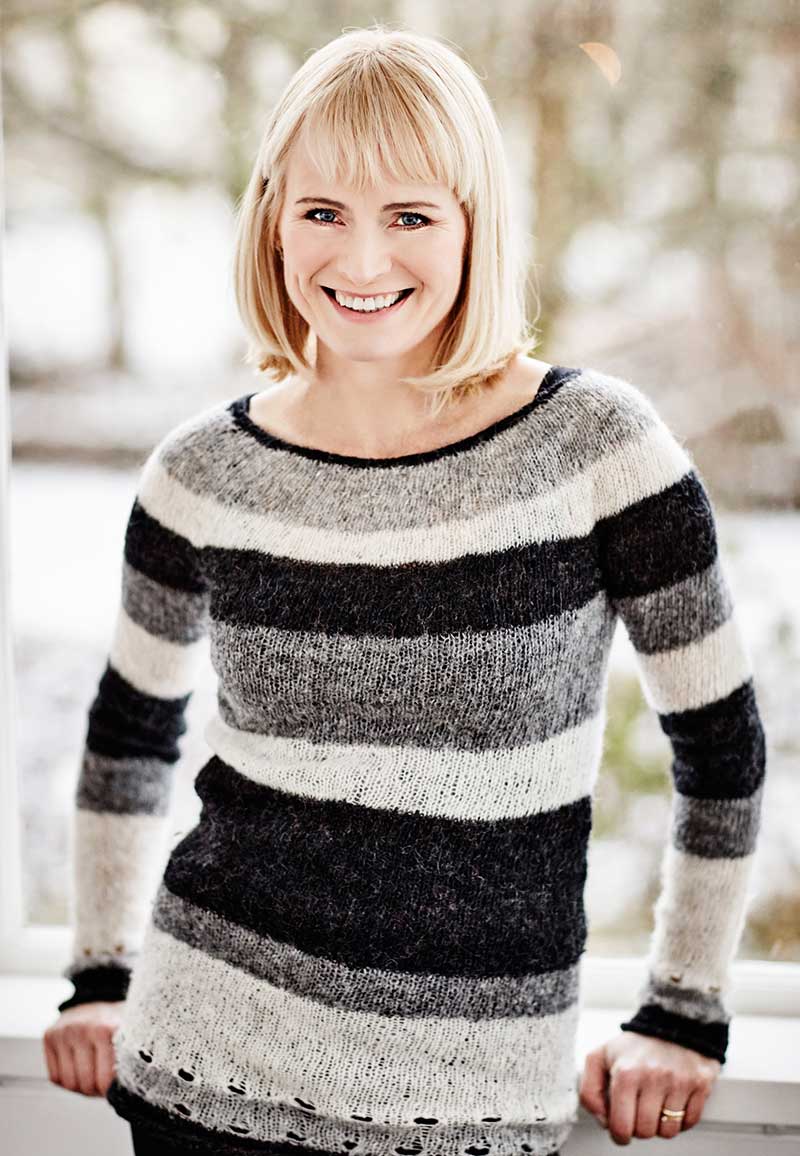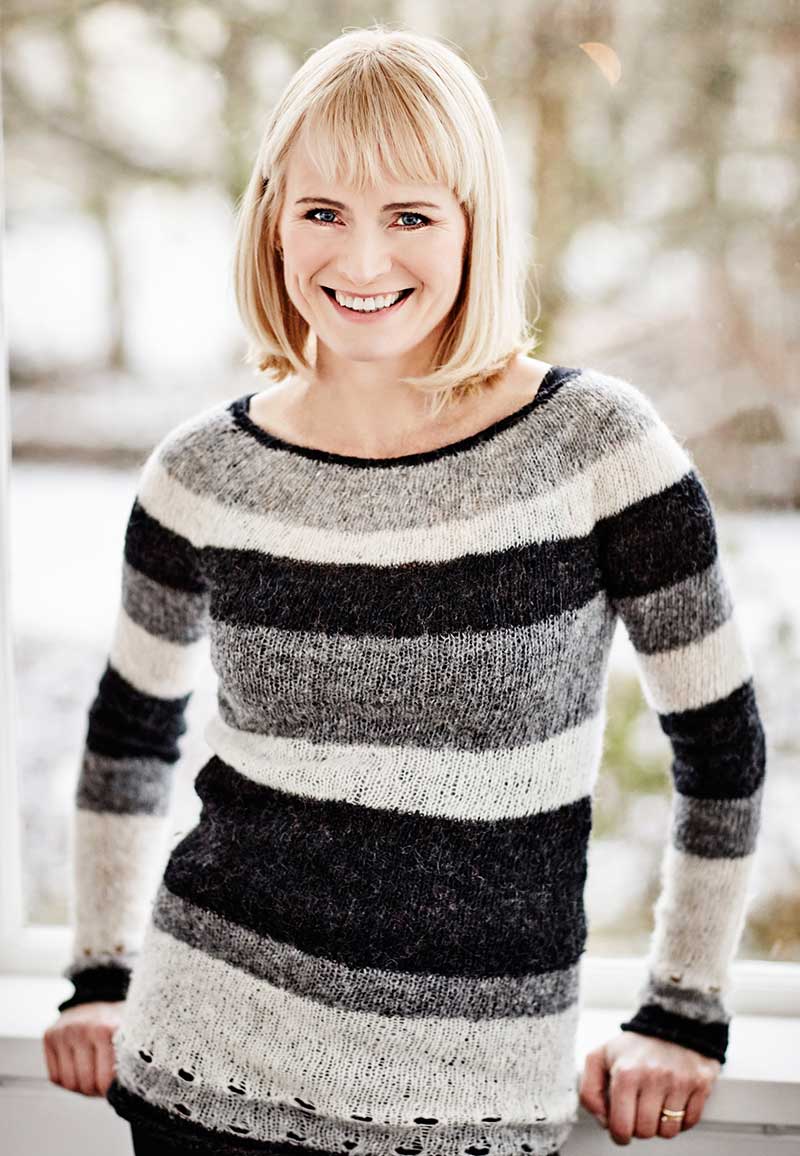 Alda Sigmundsdóttir is a writer, and occasional journalist. She runs her own independent press, Little Books Publishing, based in Reykjavík, Iceland.
Alda is the author of ten books, each of which explores an aspect of Icelandic culture or society. Her two latest books, The Little Book of the Icelanders at Christmas and The Little Book of Days in Iceland, are about the Icelanders' enthusiasm for the Yuletide season, and Iceland's special seasonal events and holidays, respectively. Alda is active on social media, and may be found on Facebook and Instagram. She writes two newsletters on Substack, Letter from Iceland and Things I don't Talk About at Parties. More about Alda here. 
Our Books
Click on an image to learn more
THE LITTLE BOOK OF THE HIDDEN PEOPLE
What a brilliant little book! Ms. Sigmundsdottir has a very engaging way of writing but doesn't embellish the tales. And in her commentaries, she has a fine sense of the difference between "believing" in the stories and fully accepting them as part of the back story of this amazing culture with its difficult history. I've immersed myself in the Sagas and Jón Árnason's book and other writings about the folklore of Iceland and this is a great (and necessary and welcome) addition to the tales. I'm going to buy her other books right now.
WAYNE HILL VIA AMAZON
THE LITTLE BOOK OF THE ICELANDERS IN THE OLD DAYS
Did you know that there is a compound verb in the Icelandic language (borið út) that literally means "left outside somewhere to die"? That this was something common enough in the Iceland of centuries past to warrant the creation of its own verb? This is just one of the many, many fascinating facts presented in Alda Sigmundsdottir's wonderful work The Little Book of the Icelanders in the Old Days. Consisting of 50 short essays, the reader is taken on a cultural journey of how Icelanders eked out a living on this often-harsh island centuries ago, covering their daily habits, beliefs, and idiosyncrasies (and there are plenty).
TED WENSKUS VIA AMAZON
THE LITTLE BOOK OF ICELANDIC
This is a little book that is absolutely filled with witty and useful details on the Icelandic language in all its complexity and peculiar aspects. I've read it through once and need to read it again to get the full flavor of it, but my favorite section is the one on idioms and proverbs. These are the sayings normally unknown by the visitor to Iceland, and in loving this place for its rich literary heritage, my favorite is "Blind is the man who has no books." All of Sigmundsdottir's books are a great introduction to a beautiful country.
KEVIN GRACE, VIA AMAZON
THE LITTLE BOOK OF THE ICELANDERS AT CHRISTMAS
I love the entire Little Book of Icelanders series, and I could not wait to read this one when I heard it was out. It did not disappoint. Sigmundsdottir's humorous approach to all things Icelandic once again made me wish to return to the land of ice and fire while simultaneously making me feel I was already there.
J. SMILEY VIA AMAZON
THE LITTLE BOOK OF THE ICELANDERS
It started about two weeks ago when I ordered a copy of the author's other book, "The Little Book of Icelandic." Now I'm obsessed — no — addicted. Suddenly, I own a copy of almost everything she's written. This is another wonderful, hilarious page-turner that will hook you and never let you go.
DEB VIA AMAZON
ICELANDIC FOLK LEGENDS
Short, sweet, and packed with good stories. If you've read about Iceland, traveled to Iceland, or know anyone from Iceland, the legends in this book are totally unique. Best of all, the author gives a brief analysis of the stories explains the historical and cultural context. Totally unlike Grimm's fairytales and those of the European continent, Iceland's literature is a gem.
HELEN B. F. VIA AMAZON
THE LITTLE BOOK OF TOURISTS IN ICELAND
Alda writes openly, directly, and with a great sense of humor about modern Icelandic politics, environmental problems (and why it's so difficult to address them), safety hazards for tourists (both human and natural), Icelanders' view on the tourism explosion in the last decade, and dispels some myths surrounding her country. […] Many of the travel guides I have consulted in the past were written by "professional" travelers, who are also foreigners in the countries they visit – I found it refreshing to get a native Icelander's perspective on the tourism explosion in her country (a blessing and a curse) and the Icelanders' response to it (both positive and negative).
READ TO TRAVEL VIA AMAZON
© Alda Sigmundsdóttir 2023 | All Rights Reserved