After a 12-year absence from her home country, Frida Lewis returns to Iceland with her husband, Damien, a suave and sophisticated British diplomat who has just been made Ambassador to Iceland. It is summer 2008, and the global economy is headed for disaster. As the Icelandic financial system begins its downward spiral into meltdown, Frida and Damien's marriage starts to unravel. Seeking refuge, Frida travels to a small fishing village on Iceland's West Fjords, where a chance encounter with a stranger turns out to have greater implications than she could have foreseen. With Iceland and Britain locked in a bitter diplomatic dispute, Frida is forced to examine her marriage, her loyalties and her past, and to answer the question: What exactly constitutes betrayal?
Unraveled is available in paperback and ebook formats from your nearest digital store. Get your copy now!
Chapter one
Before she found the earring, there had been no cause for Frida Lowe to doubt her husband's fidelity. It had never even occurred to her that he might be unfaithful. It wasn't his style. Sure, he was suave, sophisticated, attractive and successful, but he wasn't the philandering type.
Anyway, he worked too much.
They were on their way out to a party. Damien, freshly spritzed with cologne, was pacing back and forth at the foot of the stairs, waiting for his wife.
"Frida!" He called, a hint of annoyance in his voice.
"Coming!" she called out, her voice light as a girl's. "Two minutes!"
He was always punctual; she never was. He was British; she was Icelandic. That explained it, she reasoned to herself. At least as far as she was concerned. Icelanders always did things late, or at the last minute.
Quickly she finished assembling things into her clutch. She pulled on a pair of slingback pumps, and with a critical glance at herself in the mirror – her hair was never quite right, too wispy around the temples – headed out of the bedroom.
At the top of the stairs she hesitated. The light was on in Damien's study. He would want her to turn it off. Quickly she strode down the hall and pushed open the door. The illumination was coming from the floor lamp next to his desk.
Heading over there, a glittering object on the floor caught her eye. She bent down and picked it up. It was a woman's earring – a clip-on, shaped like a drop, with an emerald green stone surrounded by smaller stones, set on a faux-antique background. An earring that you would most likely not wear with casual clothes, thus an earring that was not likely to belong to Kristín, their middle-aged housekeeper.
And it was not hers.
"Frida!" His voice again, clipped and irritated.
"Coming!" she called back. She slipped the earring into the pocket of her jacket and swiftly turned out the light.
"We're already late," Damien said irritably as she came down the stairs. She threw a cashmere shawl loosely around her shoulders and pulled on beige kid gloves that matched her tailored cream-colored skirt and jacket. Stepping outside, Damien held Frida's elbow for support as she gingerly made her way down the steps in her heels. Jonni, the driver, waited in the Range Rover out on the street in their reserved parking spot, watching them approach. They made a stunning couple. Damien in his impeccable Armani suit, Frida in her crisp cream-colored skirt and jacket, blonde hair cascading in soft waves down her back. As always, she'd taken special care with her appearance. Damien liked for her to look nice. It made him proud.
He was unusually quiet on the drive to the party. Frida glanced at him, thoughts churning. An earring. Not hers. She put her hand in her pocket and ran her fingers over it, feeling the rough surface of the stones.
Her stomach clenched and she felt pressure in her head. How dare he!
She was taken aback by the violence of the emotion and drew a deep breath, trying to will her heart to stop pounding and her nerves to calm down.
Within minutes, they pulled up outside a stately residence on Ægissída, across from the sea. Jonni got out of the car and opened the door for Frida – something that always made her uncomfortable. For Damien it was normal, but it seemed so out of place in Iceland's egalitarian society. Also, it made her feel like a fraud. She had left twelve years earlier as Frida Jóhannsdóttir, the scrawny, invisible kid who never invited anyone to her house, and returned as Frida Lowe, wife of Damien Lowe, Her Majesty's Ambassador to Iceland – a woman of means and stature. And now her car door was being opened by someone who could easily have been in her class in grade school, and whom she probably would have avoided and feared because that's how she was in grade school: always avoiding everyone out of fear.
They strode up to the house and took their place by the door, tall and erect like two statues, still and perfect.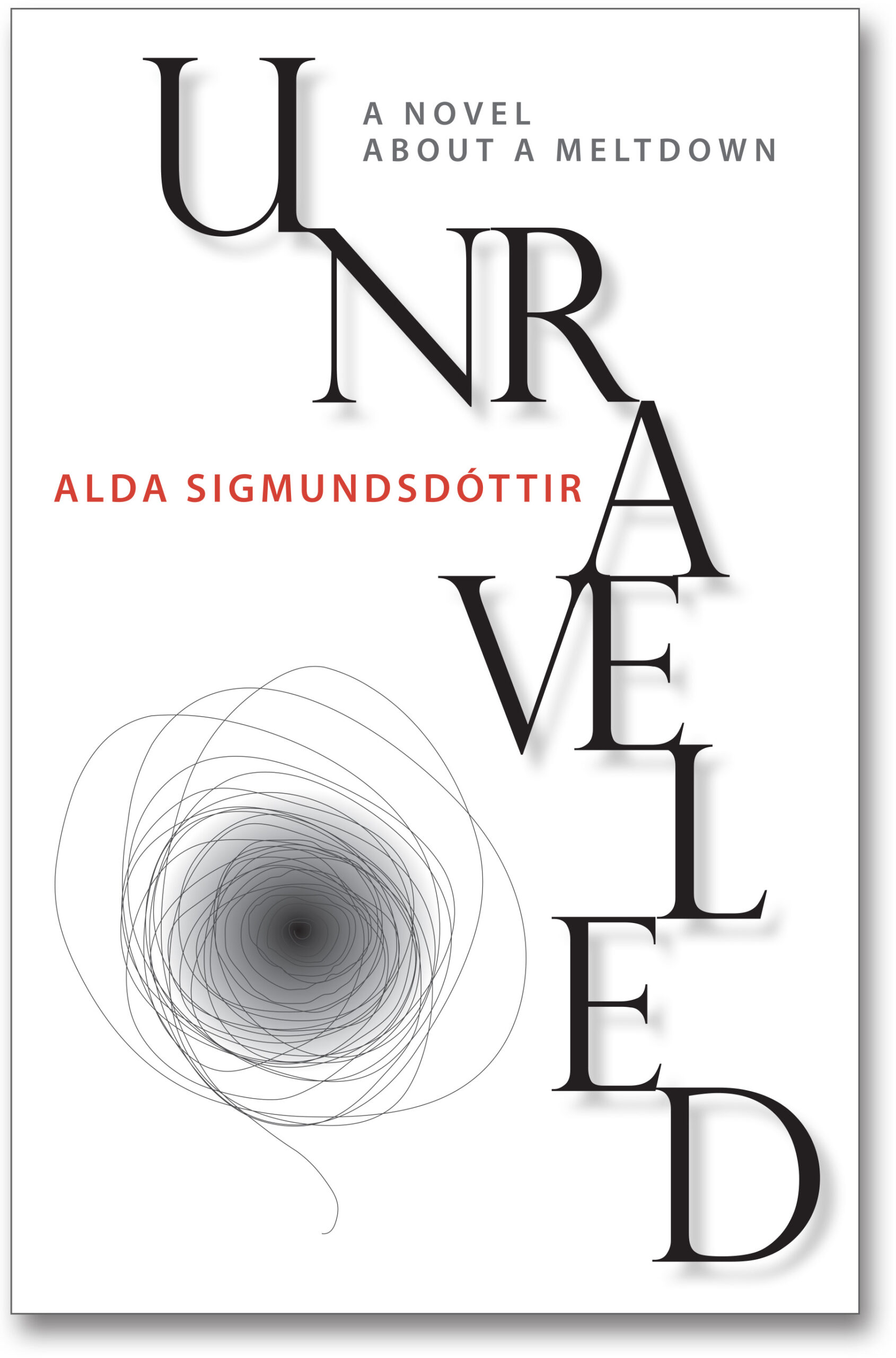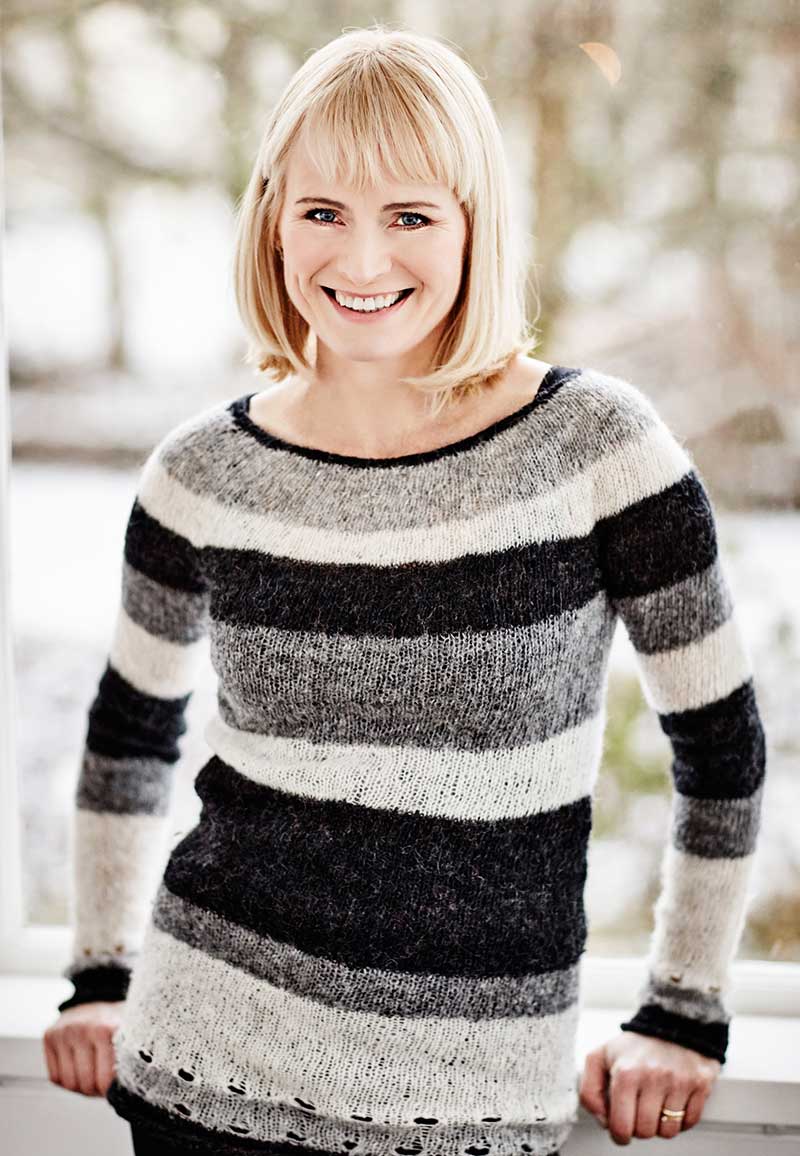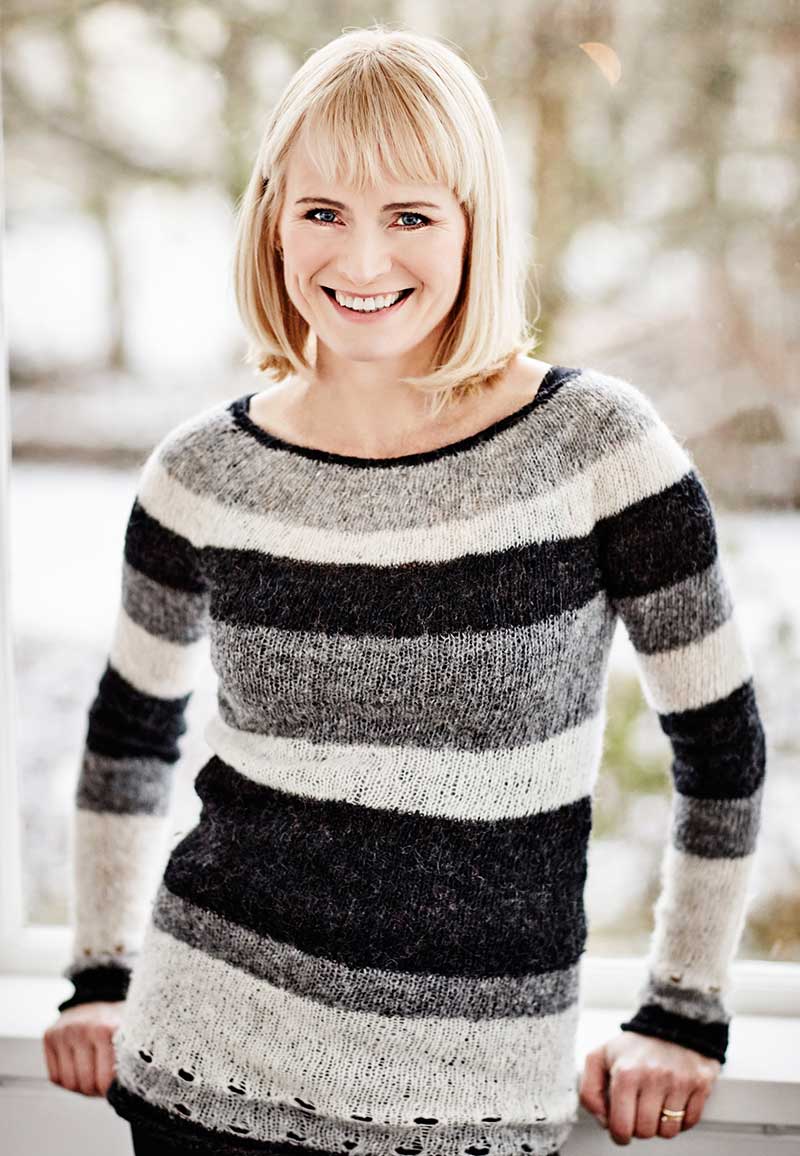 Alda Sigmundsdóttir is a writer, and occasional journalist. She runs her own independent press, Little Books Publishing, based in Reykjavík, Iceland.
Alda is the author of ten books, each of which explores an aspect of Icelandic culture or society. Her two latest books, The Little Book of the Icelanders at Christmas and The Little Book of Days in Iceland, are about the Icelanders' enthusiasm for the Yuletide season, and Iceland's special seasonal events and holidays, respectively. Alda is active on social media, and may be found on Facebook, Twitter and Instagram.
Did you think Unraveled was our only title? Think again! We publish numerous books about Iceland, the Icelanders, and Icelandic culture and affairs. Click the button to see our selection of wonderful Little Books.
© Alda Sigmundsdóttir 2023 | All Rights Reserved