The Little Book of Days in Iceland
An illustrated calendar of Iceland's unique holidays and whimsical seasonal events
In Iceland, we have a saying: Að gera sér glaðan dag. It means "To make a happy day for yourself." We Icelanders like to make happy days for ourselves. Some of our days go back hundreds of years and celebrate special traditions or events in our history. Others are more recent additions or are simply for fun. In this beautifully illustrated book, we invite you to share in some of our happy days and seasonal events, and to gera þér glaðan dag.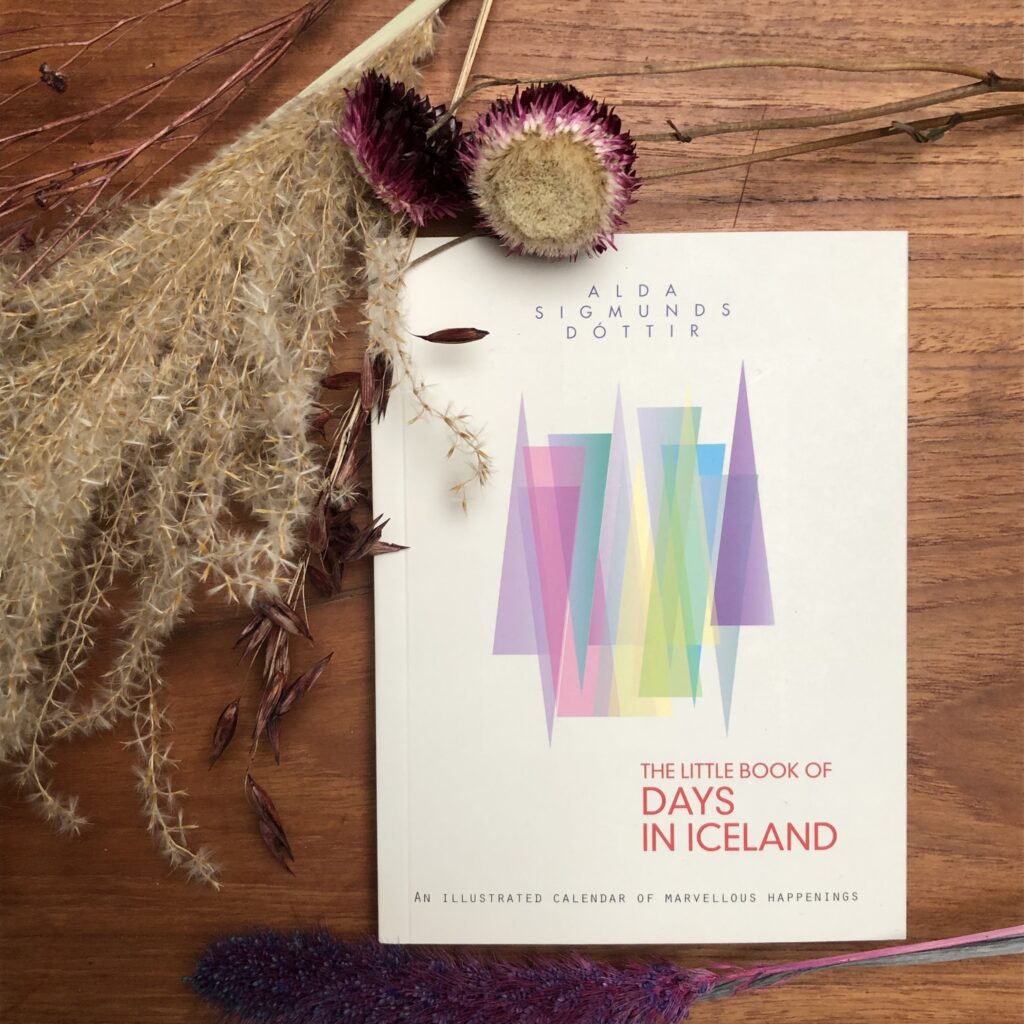 Containing sixty illustrations by Erlingur Páll Ingvarsson that are as whimsical and fun as the days and events that they represent, The Little Book of Days in Iceland is a delightful book to jot down appointments, birthdays, or significant events, or just to enjoy the lovely artwork and warm and witty text. A must for all lovers of Iceland!
Available as a high-quality paperback with a bound spine, so very durable. Full colour printing. Unlike most of our books, this book is not available via Amazon, and can only be ordered from Iceland.
Þorrablót
Þorrablót are ancient feasts that are held all over Iceland, usually in February. They are based around ingesting food like pickled ram's testicles, pickled sheep's head jelly, pickled whale blubber, fermented (read: rotten) shark, and similar. In short, foods that were preserved according to ancient methods, which usually meant pickling, curing, or fermenting.
Before Iceland adopted Christianity in 1000 AD it was a pagan society that worshipped the Norse gods, and Þorrablót was originally a sacrificial feast dedicated to the god Þór (whom you may know as Thor).
Iceland's parliament, the Alþing, first convened in 930 AD at Þingvellir, today one of Iceland's most beloved historical sites. In the year 1000 there was a crisis in the assembly when a feud between pagans and the growing number of Christians in the country threatened to erupt. Both sides agreed to ask the revered pagan lawspeaker Þorgeir Ljósvetningagoði to decide whether or not Iceland should adopt Christianity. He accepted on the condition that both sides would abide by his decision, then went off and lagðist undir fel—"lay down beneath a pelt" (as in, animal skin)—to meditate on his decision. (This expression is still a common idiom in Icelandic today—whenever anyone needs to make a major decision it is said that they need to leggjast undir feld.) He remained under that pelt for "a night and a day," then emerged to declare that he considered it most wise for Icelanders to adopt Christianity, but added that pagans could still hold their celebratory feasts, as long as they did so discreetly. In line with orgeir's proposal, the Þorrablót feasts went underground for several centuries but were revived in the late 1800s in conjunction with Iceland's independence movement.
Þrettándinn
Elves appearing at bonfires, what more do you want?
Husband's day
When men get spoiled
The three crazy days leading up to Lent
Cream Puff Day, Bursting Day, Ash Wednesday
Þorrablót
Aka "the festival of rotten food"
Women's Day
Ladies' turn to get spoiled
Beer Day
Yup, beer was illegal in Iceland until this day
The First Day of Summer
A public holiday in Iceland – that's how important it is!
Seafarers' Day
Celebrating the men and women that made Iceland great again
17 June, National Day
Independence from Denmark whoop whoop
Midsummer Night
Cows talk and folks roll naked in the dew, oh my
The Festival of the End of the Volcanic Eruption
Icelandic has a one-word name for that
The Day of the Icelandic Tongue
Those Icelanders sure do love their tongue
Christmas and New Year's Eve
Oh, the traditions!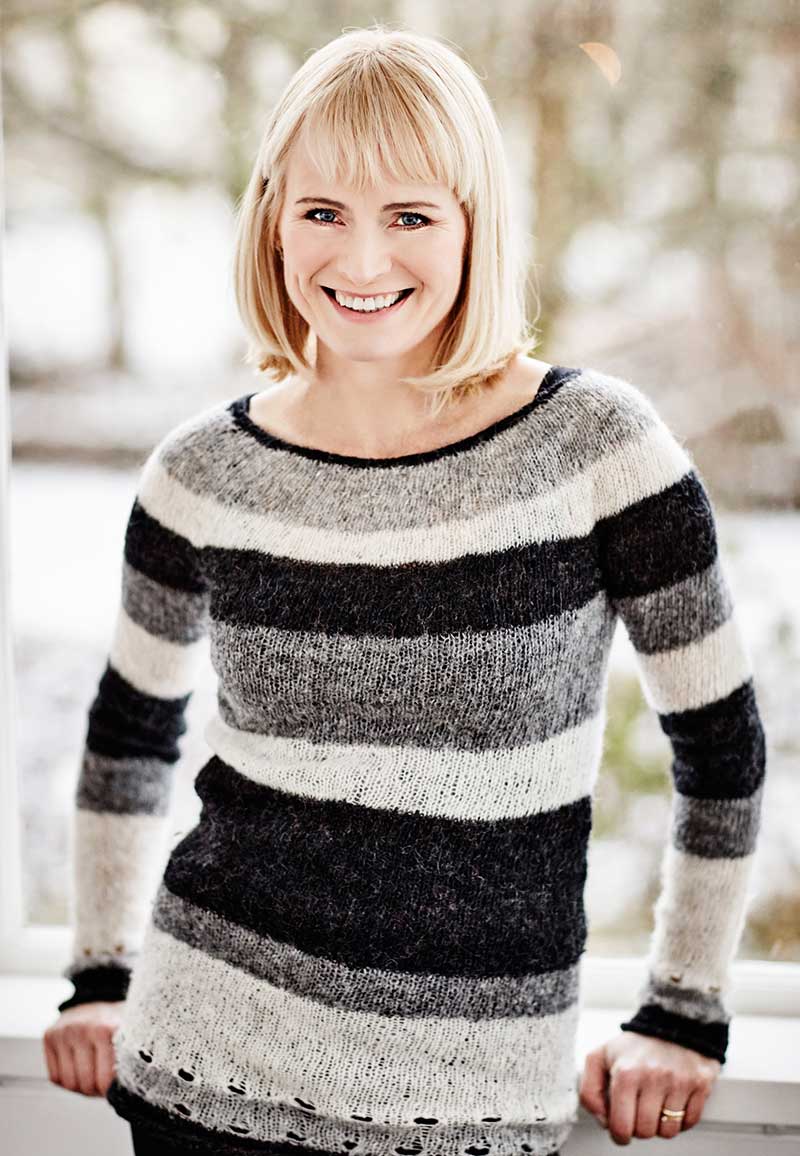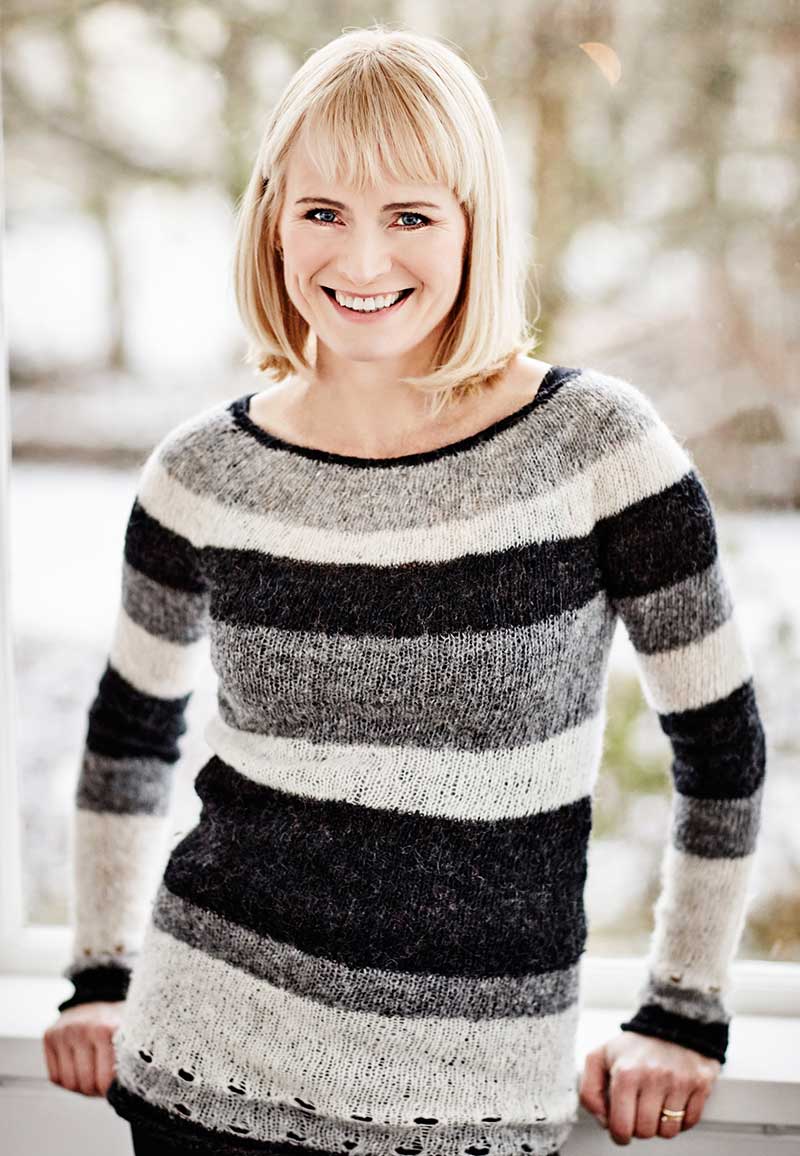 Alda Sigmundsdóttir is a writer, and occasional journalist. She runs her own independent press, Little Books Publishing, based in Reykjavík, Iceland.
Alda is the author of ten books, each of which explores an aspect of Icelandic culture or society. Her two latest books, The Little Book of the Icelanders at Christmas and The Little Book of Days in Iceland, are about the Icelanders' enthusiasm for the Yuletide season, and Iceland's special seasonal events and holidays, respectively. Alda is active on social media, and may be found on Facebook, Twitter and Instagram.
Did you think The Little Book of Days in Iceland was our only title? Think again! We publish numerous books about Iceland, the Icelanders, and Icelandic culture and affairs. Click the button to see our selection of wonderful Little Books.
© Alda Sigmundsdóttir 2023 | All Rights Reserved